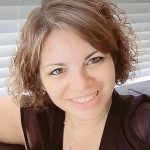 Laboratory Manager, Vector Imaging
Cristina Rodriguez obtained her PhD in Medicinal Chemistry from the Universitat Autònoma de Barcelona. Subsequently, she was a recipient of one of the prestigious Beatriu de Pinós Postdoctoral Fellowship to conduct a postdoctoral stay in the research group of Prof. Chris Orvig at the Department of Chemistry (University of British Columbia (UBC), Vancouver BC, Canada).
Her research is at the interface between Medicinal Chemistry and Drug Discovery focused on the discovery and development of radiopharmaceuticals that combine both therapeutic and diagnostic (PET or SPECT) capabilities for Alzheimer's Disease and their subsequent target and cell-based assays. Through her scientific career, she has received several national and international awards, including the Young Investigator Scholarship in 2012 by The Alzheimer's Drug Discovery Foundation. She has also demonstrated enthusiasm and motivation by incorporating Molecular Modelling into her research to assist drug design and predict interactions between several drugs and their targets. During her postdoctoral research, she collaborated with Prof. Urs Hafeli at Faculty of Pharmaceutical Sciences (UBC) in the development of novel pain-relieving drugs using molecular modeling and computer-aided drug design.
Since 2014, Cristina is the Lab Manager of the Preclinical Imaging Facility located at the UBC Centre of Comparative Medicine (CCM). She is responsible for the coordination and performance of Preclinical Imaging Projects (www.invivoimaging.ca).